New break through in pain relief for Medicare recipients. Download Brochure

Call (866) 801-6847 or Send Inquiry
Qualified Medicare recipients may be entitled to our new Aqua Relief System at Little or No Cost. The Aqua Relief System is an automatic hot/cold water therapy system that delivers instant heat therapy treatments through patented...

Bladders for your:
Foot/Ankle (Dual Bladders for both feet)
Knee
Neck
Wrist
Shoulder
Back
Other Areas
The Aqua Relief specialized Bladders can be used for chronic pain, circulation improvement, and post-op surgery treatment.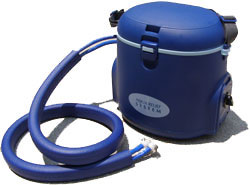 The Aqua Relief System uses simple tap water and heats up to the desired temperature.
Hot or cold therapy
Improves blood circulation or reduces edema/swelling
Reduces pain & discomfort of neuropathy
Effective for pain relief in joints and sore muscles
Bladders for foot (single or dual) and entire body
Covered by Medicare (and many private insurances)
Aqua Relief System Uses

The Aqua Relief System is a clinical therapeutic pain management and circulatory improvement system that can be used in the home to help with diabetes, arthritis, pain management, and post-op care. It's an all-in-one system that combines heat therapy and cold therapy, allowing you to reduce edema/swelling, improve blood circulation and reduce the discomforts associated with Diabetes, Arthritis, and Surgery.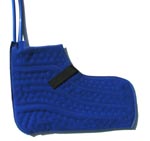 Diabetics are prone to circulatory problems in their feet. The Aqua Relief System has patented designed Bladders that are fitted around the feet.

The Pain Management Benefits:

The Aqua Relief System delivers pain relief to achy feet due to diabetic neuropathy, arthritic pain, or carpal tunnel syndrome. It is a versatile hot/cold pack that will help for both systemic pain conditions as well as part specific pain conditions (knee, back, wrist, shoulder, etc…).


Universal Bladder - (for back, leg, arm, etc.)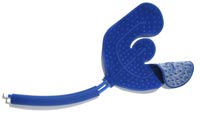 The Benefits:

The Aqua Relief System uses 105°F water to help improve blood circulation in the back, shoulder, knee, wrist, feet, etc. Or, cold water and ice can also be used to reduce swelling and discomfort.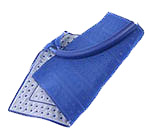 Other Benefits:
Provides therapy to the affected body part at temperatures between 40°F and 105°F
Continuous thermal therapy to minimize tissue damage and scarring, to reduce pain and discomfort, and to reduce dependency on pain medication
Safe and effective for both the professional practitioner and individual user
Long lasting cold therapy due to extra insulation
Versatile Bladders allow for treatment of any body part. Custom Foot Bladders allow for treatment of circulatory and pain problems in the feet






Single Foot Bladder
Dual Foot Bladder
Universal Bladder
Large Universal Bladder
Call (866) 801-6847 or Send Inquiry